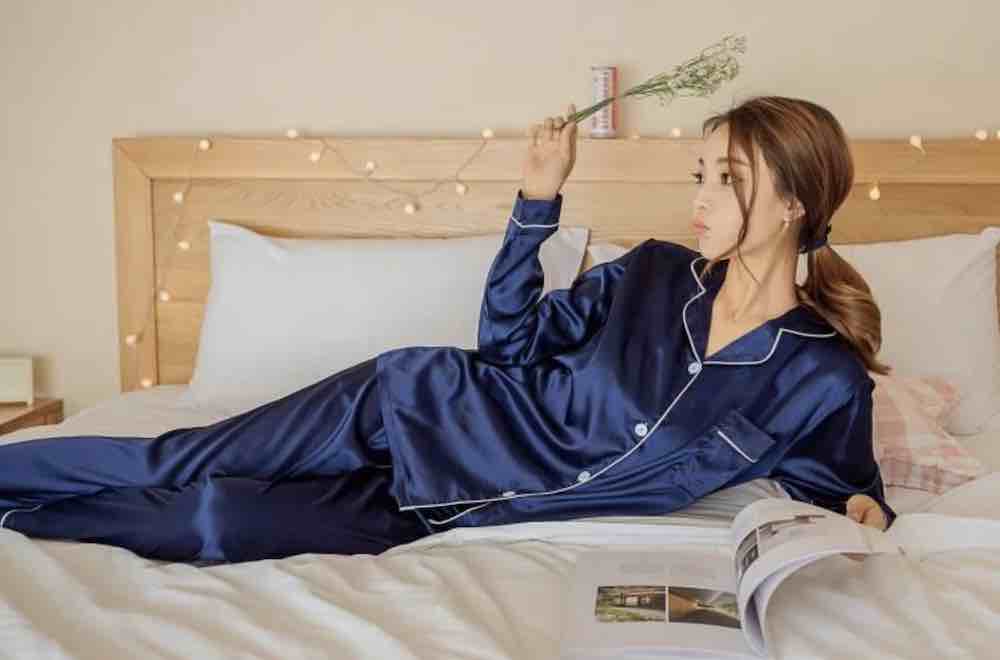 When it comes to finding the most comfortable pajamas, you simply cannot beat the feel of silk pajamas
The Premier Silk Pajama Supplier In Canada
Sure, they may sound super luxurious, but silk pajamas are highly sought after for their lightweight feel and breathability on the skin. While you may not want to pay pure silk pajama prices, there are plenty of alternatives that can equally give you that silky feel.
THE PREMIUM PAJAMA SUPPLIER IN CANADA
Benefits of Silk Pajamas
Silk pajamas just feel great, but there are also other benefits to consider when it comes to using silky pajamas. Here are a few of the other features silky pajamas can provide.
Better Sleep
If you own a pair of silk pajamas, you know how luxurious it can feel on your skin. If you feel good, odds are you are going to be able to fall asleep fast and even stay asleep for longer. If you use silk pajamas, for example, the fact that they feel so light on the skin can help you fall asleep much more comfortable as you don't have any itchy or scratch fabrics between you and the sheets. With silk fabrics, you may just feel as if you're sleeping on air.
Easy to Care For
Despite what you may think about silk pajamas, they are actually really easy to care for. Especially if you are using a silky textile that mimics the feel of silk but isn't actually silk. You can easily wash these pajamas in with other clothes with similar colors, just as you'd do with the normal laundry. You can feel confident paying for these silky pajamas knowing that they will last and are as durable as your normal pajama sets. Comfort has never been easier to care for.
Luxurious Feel
You just won't be able to get over that luxurious feel that silk pajamas will give you. So many people love the silk pajamas that they tend to use them as daytime loungewear sets, as well. Since all of these sets are super adorable, that's totally fine to do. You want to stay comfy no matter what time of the day or night it is, so if you have a free day or two, why not utilize those luxurious silky pajamas to their fullest potential? These are really comfy seats, so no one would judge you if you decided to spend most of the day in these silky pajamas.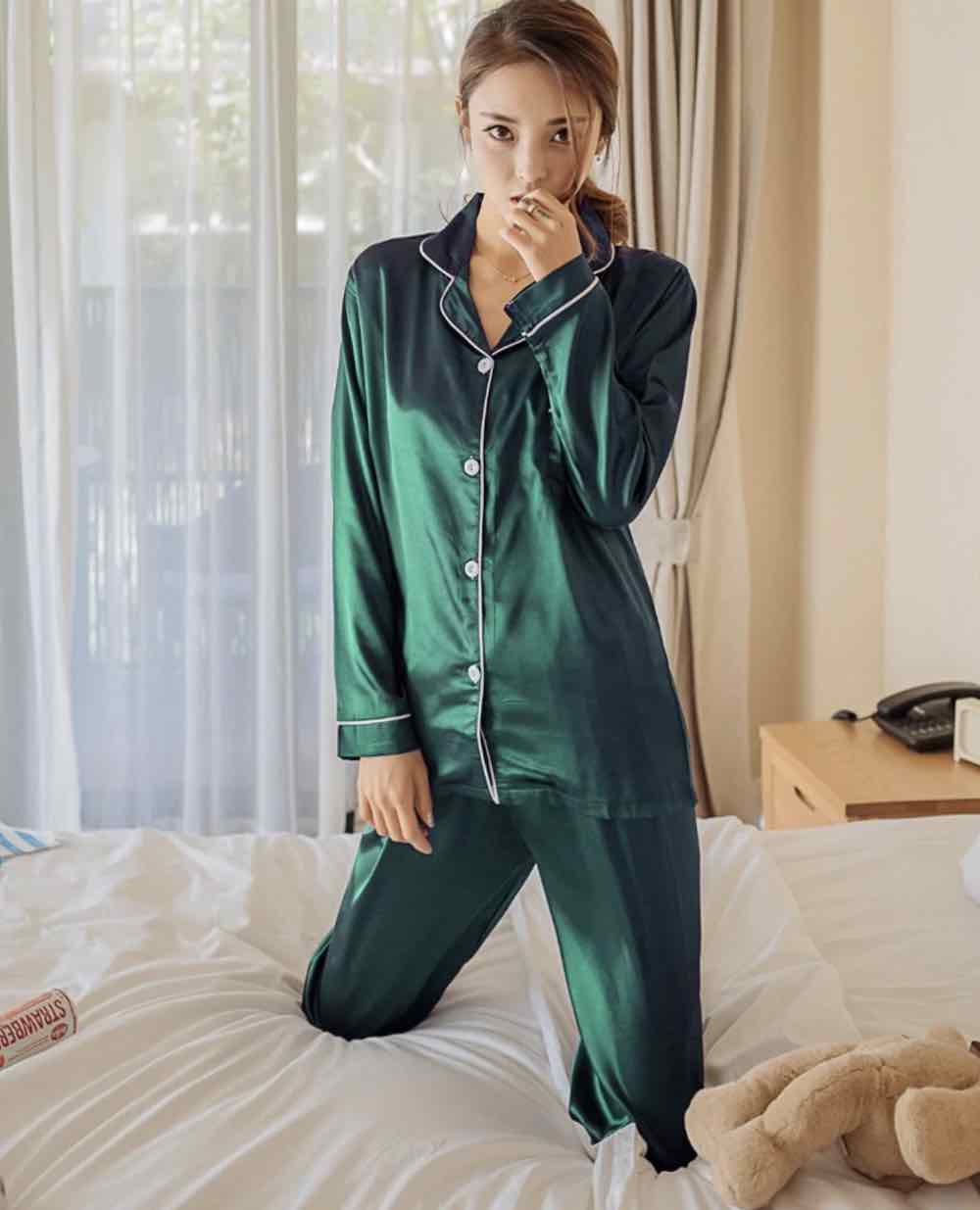 Why Choose Silk Sleepwear Over Flannel or Cotton?
Although cotton and flannel sleepwear products may be significantly cheaper than silk, there are many reasons as to why. Forget about your bog standard pajamas and look to luxury instead. Silk sleepwear can be very beneficial to your night's sleep and here's why.
Silk and Your Skin
Silk is the most hypoallergenic of all fabrics, meaning it will resist allergens such as mould and fungus, to an extent that cotton and flannel cannot. This also means that silk is highly unlikely to irritate skin but also contributes to giving it a healthy glow.
However, flannel and cotton pajamas do not offer this. If you struggle to sleep at night, silk sleepwear may just be your perfect solution. Silk is extremely comfortable, so being enveloped in luxurious pajamas of the material can feel like a hug from the outside in.
Unlike flannel and cotton, wearing silk can be so comfortable that it feels like you're enveloped in luxury. The lustre of the material in itself can almost feel like a hug from inside. Because of the natural protein fibers at play, silk is extremely moisture wicking, as opposed to cotton. Cotton can become really hot, and for those with hot flushes, can become really problematic through the night. Same goes for flannel as the materials aren't as cooling in the summer or as warming in the winter than silk.
The textures of silk, cotton and flannel are obviously very different, silk almost feels delicate to the touch, although it actually has comparable tensile strength to steel wool. Whereas, cotton is soft but not sleek like silk. Flannel, on the other hand, is almost coarse and quite rough. So, by investing in silk sleepwear you can allow for extreme comfort and a quality night's sleep.
Maintenance
Although cotton may be an inexpensive alternative to silk, it has a lot of negative aspects. When purchasing cotton sleepwear it may be recommended to size up, in case of shrinkage when washing. Washing cotton clothes can be an ordeal, as colors commonly bleed into others and cause discoloration.
On top of this, post wash you may even have to iron your sleepwear, as cotton is prone to severe wrinkling. As mentioned before, silk is one of the most hypoallergenic fabrics, however, cotton is not and is susceptible to damage from dampness and mildew. This can be countered by frequent washing, but this is not good for the fabric. Cotton can also easily fade in sunlight.
Silk, on the other hand, is simple to sustain